PANEL
Curator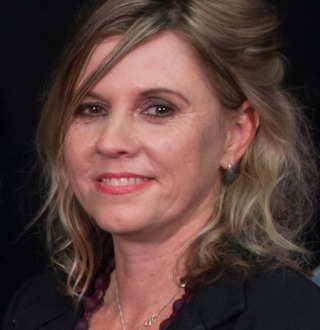 Cassandra Hard-Lawrie
Cassandra Hard Lawrie is an Independent Curator, Sculptor and Installation Artist who has exhibited at the Tin Sheds, Incinerator Art Space, UWS Gallery, SCA Galleries, Penrith Regional Gallery, Government House and Laperouse Museum. She has been a finalist in the Willoughby Sculpture Prize 09, the UWS Sculpture Award 08, Blacktown City Art Prize 2012 and the Fishers Ghost Award 2012. Cassandra has been the curator of Sculpture in the Vineyards (2009-11) and In Situ: The Mosman Festival of Sculpture and Installation for 2011 and 2013. Since 2012 she has directed the inaugural Hungry for Art Festival for the City of Ryde. For this council, she has also curated the Youth Environment Prize (YEP) 2013, the International Women's Day Art Prize 2013 and 2014 and the Sustainable Waste 2 Art Prize (SWAP) 2014 and 2015. She has curated a number of themed exhibitions including Langue at the Peacock Gallery for Auburn City Council and the inaugural exhibition at the Warringah Creative Space—Certain Nature—for Warringah Council. Cassandra was the curator of HIDDEN: Rookwood Cemetery Sculpture Walk from 2011 - 2018.
Judges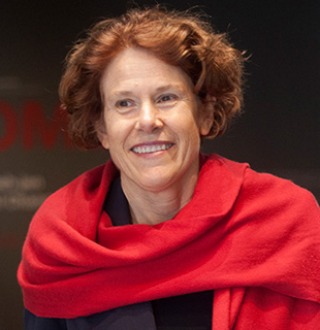 Judith Blackall - Selection
Judith Blackall is Curator and Gallery Manager at the National Art School. She is responsible for NAS Gallery's program of exhibitions, including two student exhibitions at year-end, as well as the development of the Collection and other projects. She lectures on curatorial and professional practice and contributes to the Art Forum program of weekly lectures. Judith was previously Head of Artistic Programs at the Museum of Contemporary Art Australia, responsible for exhibitions, touring projects and off-site initiatives, as well as the development of the MCA's collection, management, display and interpretation. Judith has worked directly on more than 40 contemporary art exhibitions and projects, touring exhibitions internationally and a range of innovative outreach projects. Highlights include Rosemary Laing: effort & rush and Bill Culbert at NAS Gallery in 2015; Craig Walsh: Embedded exhibition at the MCA, Sydney and IMA Brisbane (2013-14); Craig Walsh: Digital Odyssey a national tour and artist residency to rural and remote communities across Australia (2011-12); Rafael Lozano-Hemmer: Recorders (2011); YAYOI KUSAMA: Mirrored Years (2009) developed in collaboration with the Museum Boijmans Van Beuningen, Rotterdam. From 1982 to 1997 Judith was working in Italy. She established a studio and residency for Australian artists in Arthur Boyd's family residence in Tuscany and also worked in contemporary art organisations in Florence, Prato and Milan. She is a member of the City of Sydney's Public Art Advisory Panel and Museums & Galleries of NSW panel of peers.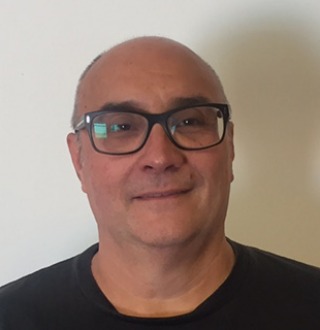 John Monteleone - Selection & Judging
John Monteleone has previously worked in the private sector and with the Department of Education and Training as a Visual Arts teacher in High School and in adult education. He has been involved in various roles and capacities within the arts industry since 1995 and has curated and managed a number of exhibitions which have toured both nationally (William Yang: SELECTED PHOTOGRAPHS 1968 – 2003, Pallingjang: Saltwater) and internationally (Tracking Cloth, Zhongjian: Midway). He was the Deputy Director at Wollongong City Gallery from 2000 to 2008. He has been Program Director at Wollongong Art Gallery since 2009.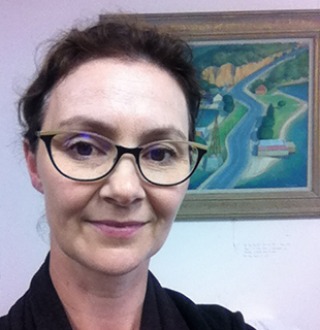 Katherine Roberts - Judging
Katherine Roberts is Senior Curator at Manly Art Gallery & Museum where she develops and manages exhibitions and visual arts partnership projects with associated public and education programs, and coordinates the annual Manly Arts Festival. Previously, she has worked at S.H. Ervin Gallery and the Museum of Contemporary Art, Sydney. She is currently on the board of Eramboo Artist Environment, Terrey Hills. Katherine has also been the Secretary of the Regional Public Galleries Association of NSW and Pittwater Community Arts Inc. She holds a Master of Arts (Admin) from UNSW Art & Design.