PANEL
Curator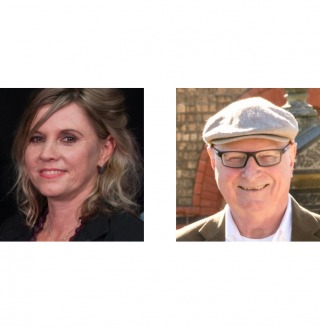 Cassandra Hard Lawrie & Nick Vickers (Co-Curators)
Cassandra Hard Lawrie is an Independent Curator, Sculptor and Installation Artist who has exhibited at the Tin Sheds, Incinerator Art Space, UWS Gallery, SCA Galleries, Penrith Regional Gallery, Government House and Laperouse Museum. She has been a finalist in the Willoughby Sculpture Prize 09, the UWS Sculpture Award 08, Blacktown City Art Prize 2012 and the Fishers Ghost Award 2012. In 2010, Cassandra graduated with a Master of Visual of Arts (Sculpture) from the University of Sydney. Cassandra has been the curator of Sculpture in the Vineyards (2009-11) and In Situ: The Mosman Festival of Sculpture and Installation for 2011 and 2013. She developed and directed the Hungry for Art Festival for the City of Ryde from 2012 to 2016. For this council, she has also curated the Youth Environment Prize 2013, the International Women's Day Art Prize in 2013-16, and the Sustainable Waste 2 Art Prize in 2014-16.
She has been invited to curate a number of themed exhibitions for galleries including the Peacock Gallery (Auburn) City Council and the Warringah Creative Space. For the Hungry for Art Festival program she curated the exhibitions Commodified, Animalised, Looking for Sound; Pure and Easy and Flushed, Red, Rubicund and Scarlet for the See Street Gallery. In 2015 Cassandra produced the collaborative public artwork Cloud Wishes for Bankstown Central. Cassandra was the curator of HIDDEN - A Rookwood Sculpture Walk from 2011 - 2018.
Nick Vickers BA Visual Art, Dip. Ed, M.Art Admin Nick Vickers has been involved in the Australian art industry for over 30 years when he established his first gallery through UNSW Art & Design in 1984. Throughout Nick's career he has championed the works of emerging artists by establishing a number of galleries through universities and art colleges. He has presented, curated and hosted national and international artists and he has lectured in tertiary, intermediary and secondary institutions. Nick has contributed to the curatorial expanse of the University of Sydney Art Collection where, through his expertise as Curator of the University Union art collection, he added works of some considerable cultural significance. He established the Sir Hermann Black Gallery & Sculpture Terrace through which he hosted and curated ten years of highly rated art exhibitions and prizes that included The Blake Prize and The Freedman Foundation annual exhibitions.
On a local government level Nick has served on curatorial panels with the City of Sydney (Art & About) ,Willoughby (establishment of the Incinerator gallery), North Sydney (Creative Spaces / Spaces for Creatives) and Woollahara Councils (Creative Paddington and The Oxford Street Shopfront Festival). Most recently he was invited to co-ordinate The Art of Shakespeare, a fundraising touring exhibition of some of Australia's leading artists that launched in the Sydney Opera House. On an international level, Nick has served as President of the Slovenian/Australian Institute that has hosted a program of international art exchanges and touring exhibitions. In this role Nick negotiated sponsorships and partnerships at ambassadorial and ministerial levels. During his career Nick has developed a strong network of arts and business professionals. He is a panel member with The Freedman Foundation, advises on the artist studio for Curwoods Lawyers and has served as a board member with The Blake Society for over ten years and lectures in Museum Practices. Currently, Nick works as an independent art curator and is a pro bono board member of the Sydney Art Zone. In 2016 Nick co-curated an exhibition called WAR - A Playground Perspective that was presented at The Armory Gallery at Sydney Olympic Park. Nick joins HIDDEN this year as a Co-Curator.
Judges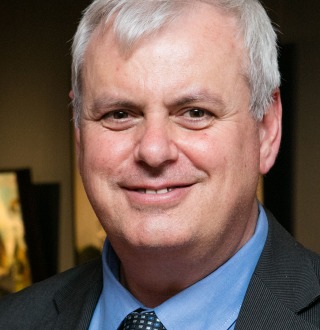 John Cheeseman
John Cheeseman is the Director of Mosman Art Gallery (Sydney, Australia), President of the Regional and Public Galleries of New South Wales (RPGNSW) and Board Member of AVICOM (the International Council of Museums International Committee for Image, Sound and New technologies). He was formerly the Director of Blacktown Arts Centre (Sydney, Australia) and in previous positions has been a cultural planner, cultural development officer, curator and practicing artist. John maintains a strong interest in supporting interpretive projects, cross-artform practices, social engagement and site specific works and is currently pursuing a range of projects focussed on East Asia and international exchange.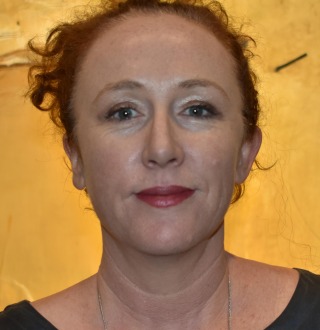 Sarah Gurich
Sarah Gürich has been the Curator at Bathurst Regional Art Gallery since 2005. She is responsible for developing the Gallery's highly respected program of exhibitions, and managing the celebrated Hill End Artists in Residence Program. Recent curatorial projects include: the Bathurst Possum Skin Cloak Project (2015), BRAG 200X200 (2015), Rosemary Valadon: A Sensual Life (2016), Mandy Martin: Home Ground (2016), and Anne Graham: Whispering and Rustling (2016). Between curatorial roles at BRAG, Sarah was the inaugural Exhibitions Manager at the Blue Mountains Cultural Centre (2012 - 2014) where she oversaw development of the new Blue Mountains City Art Gallery.