HIDDEN Rookwood Sculptures
PANEL
Curator
Dr. Kath Fries
Kath Fries is a Sydney-based curator, artist, researcher and writer. Last year she was awarded a PhD from Sydney College of the Arts, University of Sydney. Fries is interested in the shifting ways that our senses are entangled with our material and immaterial surroundings, specifically how site-responsive practices engage with layered histories to open up new perspectives involving present encounters and complex narratives that interconnect people and place. Fries has received several awards including the 2017 North Sydney Art Prize Sculpture Award and a 2014-2017 Australian Post-Graduate Award; as well as grants from the Ian Potter Cultural Trust, Australia Council for the Arts, Create NSW and NAVA. She exhibits widely and has participated in a number of artist-in-residence programs in Australia and internationally. Over the past twelve years Fries has been involved in artist run galleries, community spaces, local government initiatives and education institutions; working as an artist, researcher, arts administrator, lecturer, tutor, curator, writer, artist board member, judging panel member, and as a mentor to emerging artists. She is also the founder and chair of the John Fries Award and director of the Gunyah artists-in-residence program.
Judges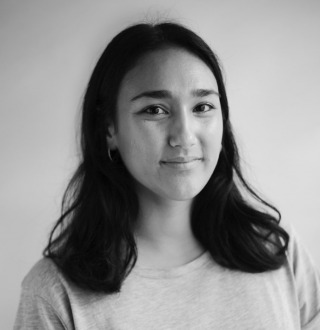 Nanette Orly
Nanette Orly is an independent curator based in Sydney. Her curatorial practice is deeply engaged with themes surrounding identity development, cultural histories and offering alternative perceptions of contemporary society. Drawn to migratory aesthetics and research-based practices to form interdisciplinary group or collaborative exhibition concepts, Orly has curated exhibitions across a number of Sydney, regional and interstate galleries over the past five years. Recent curatorial projects include Transcendence (2018) at Firstdraft, Full Circle (2018) at The Lock-Up and ?? (that's why I get so tired now) (2018) at Seventh Gallery in Melbourne. She is currently the Co-Director of artist run initiative Cold Cuts Project Space in Petersham and Board Member of the online publication Runway Australian Experiment Art. Orly has also been a successful participant in 4A Curators' Intensive 2018 program in Sydney and was awarded the Project Curator of the Critical Animals Research Symposium 2018, at the The Lock-Up in Newcastle.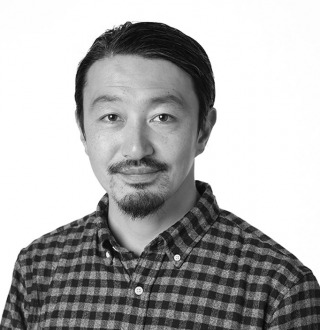 Koji Ryui
Koji Ryui is a well known Sydney artist. For last year's Sydney Biennale, he presented a large-scale site-specific installation on Cockatoo Island, transforming everyday domestic objects into reverberating vessels, which created an extraordinary ethereal soundscape. Ryui has participated in numerous solo and group exhibitions at contemporary art galleries and museums including Artspace and Museum of Contemporary Art, Sydney; Gertrude Contemporary and MUMA, Melbourne, and PICA, Perth. In 2013 Ryui exhibited in Roppongi Crossing 2013: Out of Doubt, at Mori Art Museum in Tokyo, Japan, which significantly marked his first exhibition in the country of his birth. Ryui also participated in Unmapping the End of the World with 14 other artists, a project interconnecting time, place, theory and emotion, which took them to three UNESCO World Heritage sites in different countries: the Willandra Lakes in Australia, the Kumano Kodo walk in Japan and the Valcamonica Rock Art sites of Italy. Ryui is represented by Sarah Cottier Gallery, Sydney.